Epitaph:
ANDREW RALPH CURRENCE/
BT3 US NAVY/
FEB 12 1939
FEB 19 2014
Description:
Granite die on base with the inscription "CURRENCE" that serves as the headstone for this family plot, and a granite lawn-style marker flush with the ground serves as the foot stone.
Symbols:
Flowers in the upper corners of the headstone, and a valley scene. Cross on the footstone.
Biography
OBITUARY:
Andrew Ralph Currence, 75, of Clover, Souh Carolina died February 19, 2014 in Ridgeway, South Carolina after a long battle with a number of illnesses.
A Memorial Service was held February 22, 2014 at Lake WylieChristian Assembly, Lake Wylie, South Carolina.
Ralph was born February 12, 1939 to the late Andrew Randolph and Janie Love Currence. His love and kindness will be greatly missed by those he leaves behind.
Survivors include his wife, Carolyn Currence; two daughters; a son; three sisters; one brother; nine grandchildren and one great grandson.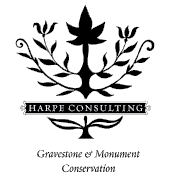 A Harpe Consulting Project