Epitaph:
BRANDON/
JANE GRIGG/
OCT. 25, 1930
Description:
Granite die on base with the inscription "BRANDON" for James and Jane Brandon.
Symbols:
Flowers and scrolls in the upper corners of the headstone.
Biography
OBITUARY:
Mrs. Emma Jane (Grigg) Brandon, age 91, of Clover, South Carolina, passed away January 30, 2022, at home.
She was born October 25, 1930, in Gaston County, North Carolina, to the late James Wheeler Grigg and Lilly Mae Hedgepath Grigg.
She was preceded in death by her husband, James Bishop Brandon. She was retired from Converse Rubber Company, Charlotte, North Carolina.
Mrs. Brandon was survived by her daughter, Phyllis Slough, her sons, Danny Brandon and Gary Brandon, six grandchildren, eight great-grandchildren, two great-great-grandchildren and several nieces and nephews.
Funeral service was held February 2, 2022, at Redeeming Grace PCA, Lake Wylie, South Carolina, with Rev. Aaron Morgan officiating. Interment was in Bethel Church Cemetery, Clover, South Carolina.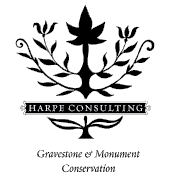 A Harpe Consulting Project