Epitaph:
ERNEST F. MCCARTER/
SEPT. 9, 1943/
NOV. 19, 2014
Description:
Granite lawn-style marker flush with ground.
Biography
OBITUARY:
Ernest Franklin McCarter. 71, of Clover, South Carolina died November 19, 2014 at Piedmont Medical Center, Rock Hill, South Carolina.
Ernest was born September 9, 1943 in Rock Hill, South Carolina to the late Barber Finley and Flossie Mae Sipe McCarter.
Graveside service was held November 21, 2014 at Bethel Presbyterian Church Cemetery, Clover, South Carolina with the Rev. John A. Gess officiating.
In addition to his parents, he was preceded in death by a sister, Sue McCarter Mullis, and a brother, Robert H. McCarter. Survivors are four sisters and five brothers.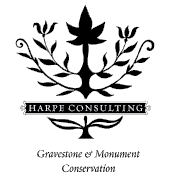 A Harpe Consulting Project