Epitaph:
BRANDON/
EVELYN HOYLE/
JAN. 24, 1930
Description:
Granite die on base with the inscription "BRANDON" for Neal and Evelyn Brandon.
Symbols:
Crosses and flowers at the upper corners of the headstone.
Biography
OBITUARY:
Mrs. Evelyn Hoyle Brandon, 91, of Clover, South Carolina passed away Friday, September 3, 2021 at Caromont Health, Gastonia, North Carolina.
Mrs. Brandon was born January 24, 1930 in Catawba County, North Carolina to the late Lemuel Vata and Alpha Rudisill Hoyle. She was preceded in death by her husband, Neal Wilson Brandon, 2 brothers and a sister.
Survivors include 2 daughters, Karen amd Mary, a brother, 4 grandchildren, 4 great-grandchildren and many nieces and nephews.
Funeral service was held September 6, 2021 at Redeeming Grace PCA, Lake Wylie, South Carolina with Rev. Aaron Morgan and Rev. Alan Wiley officiating. Interment was in Bethel Church Cemetery, Clover, South Carolina.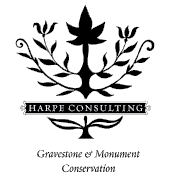 A Harpe Consulting Project