Epitaph:
BRANDON/
NEAL WILSON/
SEPT. 3, 1918/
APR. 5, 2011
Description:
Granite die on base with the inscription "BRANDON" that serves as a headstone for Neal and Evelyn Brandon. A granite lawn-style marker flush with the ground that serves as the footstone. The footstone has the inscription "NEAL WILSON BRANDON/
SGT US ARMY AIR FORCES/WORLD WAR II/
SEP 3 1918 APR 5 2011
Symbols:
Crosses and flowers in the upper corners of the headstone, and a cross on the footstone.
Biography
Sergeant, US Army, Air Forces, World War II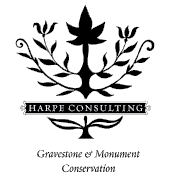 A Harpe Consulting Project