Epitaph:
HUGH PRESSLEY LOVE/
US ARMY/
WORLD WAR II/
MAY 2 1926
JUL 12 2014
Description:
Granite die on base with inscription "LOVE" that serves as the headstone, and a granite lawn style marker flush with the ground that serves as the footstone.
Symbols:
Cross on the footstone.
Biography
US Army, World War II
OBITUARY......
Hugh Pressley Love, 88, died July 12, 2014 at Lake Wylie Assisted Living, Lake Wylie, SC.
Mr. Love was born in York County, SC on May 2, 1926 to the late Howard Pressley and Annie Stinson Love. He was preceded in death by his wife, Margaret Grey Harper Love. Mr. Love was a member of the Lions Club for over 30 years where he served as President and received the Melvin B. Jones Award for his service. He was a very active member at Scherer Memorial Presbyterian Church where he served as an elder and a deacon and was Elder Emeritus at his death. Mr. Love was a loving father, grandfather and great-grandfather. Mr. Love was a WWII Veteran of the US Army. He was employed by Dixon Motors, Belmont, NC for 53 years.
The funeral service was held July 15, 2014 at Scherer Memorial Presbyterian Church, Lake Wylie, SC with the Rev. Rick Lindsay officiating. Interment was at Bethel Presbyterian Church Cemetery.
He was survived by his daughter, Kathryn L. Johnston, a brother, John Robert Love, two grandchildren, three great-grandchildren and numerous nieces and nephews.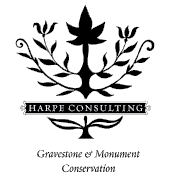 A Harpe Consulting Project