Epitaph:
PURSLEY/ADA FORD/
DEC. 9, 1928
Description:
Granite die on base with the inscription "PURSLEY" and the names of Ada Pursley and William Pursley.
Symbols:
Roses at the upper corners.
Biography
OBITUARY:
Ada Virginia Ford Pursley, 92, widow of William Raymond Pursley, Jr., of Greer, SC, went to be with the Lord on December 7, 2021.
Ada was born in Clover, South Carolina to the late John Martin Ford, Sr. and Lola Agnes Grissom Ford. She was raised in the Bethel community next door to her family's general store and within walking distance of Bethel Presbyterian Church, where she was a faithful member for 73 years. She was a graduate of Clover High School and Winthrop College.
Ada loved the Lord and was very active in her churches, with her grandchildren and her great grandchild. She loved socializing and playing bingo. Ada was a wonderful cook and mother and will be remembered for her unending generosity, friendliness, hospitality and loving kindness.
She is survived by her two daughters, Laura P. Greene and Jennifer P. Edgerton; four grandchildren and one great granddaughter.
Her graveside service was held at Bethel Church Cemetery, Clover, South Carolina on December 13, 2021 and she was buried beside her beloved husband there. A Memorial Service was held later that day at Woodruff Road Presbyterian Church, Simpsonville, South Carolina with Pastor Dan Dodds and Pastor Scotty Anderson officiating.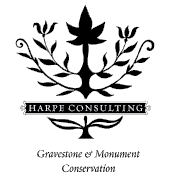 A Harpe Consulting Project