Epitaph:
GLENN/JAMES A., SR./JULY 4, 1933/MAY 25/2008
Description:
Granite die on base with inscription "GLENN" that serves as a headstone for James and Joann Glenn. A granite lawn-style marker flush with the ground has a bronze plaque with the following verbiage: "JAMES A GLENN/US NAVY/KOREA/JUL 4 1933 [CROSS] MAY 25 2008".
Symbols:
Freemasonry Square and compass; Praying Hands
Biography
US Navy Korea
OBITUARY......
James Andrew Glenn, Sr., 74. died May 25, 2008 at Ralph H. Johnson Veterans Medical Center, Charleston, SC.
Mr. Glenn was born July 4, 1933 in York County, SC to the late David McAllister Glenn, Sr. and Mary Robinson Glenn. He was an US Navy Veteran of the Korean War, serving on the USS Manchester. Mr. Glenn was a member of Alpine Masonic Lodge # 208, Clover, SC., Order of the Eastern Star Clover Chapter # 138, Treasurer of Mackey Chapter # 15, Absolom Cody Council # 8, Rock Hill Commandery # 15 of York Rite Bodies, a member of Scottish Rite Masons, Valley of Detroit, Mich., member of Hejaz Shriners of Greenville, SC., Sons of Confederate Veterans, Veterans of Foreign Wars, and Sons of the American Revolution.
Mr. Glenn worked at Fisher Body Company, Livonia, Mich., was a self employed landscaper and retired from Grover Industries, Grover, NC. He was a member of the Bethel Presbyterian Church, Clover, SC.
Funeral service was held May 30, 2008 at Bethel Presbyterian Church with Rev. John A. Gess officiating. Burial was in the Bethel Church Cemetery with Military Honors and Masonic Rites.
Survivors include his wife, Joann Ledford Glenn, four daughters, one son, seven grandchildren, two great-grandchildren and several brothers and sisters.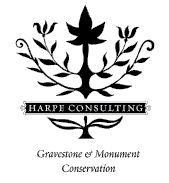 A Harpe Consulting Project