Description:
M L Ford & Sons Funeral Home marker
Biography
OBITUARY:
Ann Levins Mounts, 4, of Clover, South Carolina passed away on October 29, 2019 in Charlotte, North Carolina.
Levins was born September 9, 2015 to Kyle Alan Mounts and Ann McCullough (Cullie) Marsh Mounts in Charlotte, North Carolina.
Funeral service was held November 2, 2019 at Bethel Presbyterian Church, Clover, South Carolina with the Rev. Marcus Van Vlake officiating. Interment was in Bethel Church Cemetery.
Survivors were her parents, Kyle and Cullie Mounts, sisters, Rett and Lola Jean Mounts; maternal grandparents, Tim and Ann Marsh; paternal grandparents, Wayne and Lori Mounts; paternal great grandparents, James and Martha Levins and Marie Mounts. Also surviving were several aunts and uncles and numerous cousins.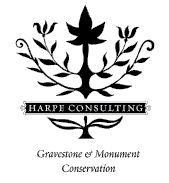 A Harpe Consulting Project