Epitaph:
Patsy Ann Robinson, Sept 23, 1940-Feb 8, 2018
Description:
Granite headstone with cross at top. Granite flower vase on granite slab in front.
Biography
OBITUARY....
Patsy Ann Robinson, 77, passed away February 8, 2018 at her home in Clover SC. Patsy was born September 23, 1940 in York County, SC to the late Hugh Thomas and Emma Black Robinson. She was preceded in death by a sister, Susie R. Harris, and brothers, Thomas Edward Robinson and Lacy Alan Robinson.
She was a life long member of Bethel Presbyterian Church, Clover, SC.
Funeral service was held February 11, 2018 at Bethel Presbyterian Church with Rev. J. Marcus Van Vlake officiating. Interment was in Bethel Church Cemetery.
Survivors include a sister-in-law, Betty Robinson, and numerous nieces and nephews.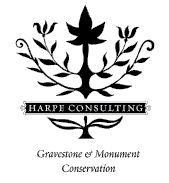 A Harpe Consulting Project