Epitaph:
Pamela Honeycutt Brannock/April 9,1953 December 1, 2017
Description:
Granite lawn-style marker flush with the ground.
Symbols:
Two crosses . One of each side of name.
Biography
OBITUARY...........
Pamela Honeycutt Brannock became whole and healed with the Lord on December 1, 2017 surrounded by her family and friends at the Wayne T. Patrick Hospice House, Rock Hill, SC.
Pam was born on April 9, 1953 in Joanna, SC. She was an active member of Bethel Presbyterian Church, Clover, SC. She enjoyed interior decorating, gardening and absolutely loved being a "Mimi" to her 4 grandchildren.
Funeral service was held December 9, 2017 at Bethel Presbyterian Church with the Revs. J. Marcus Van Vlake and W. Greg Marshall officiating. Interment was in the Bethel Church Cemetery.
Survivors included her son, Scott Brannock, her daughter, Jennifer B. Filliben, her mother, JoNell Honeycutt, 2 sisters, 3 brothers, 4 grandchildren, and a number of other relatives. She was preceded in death by her father, Merl Honeycutt, and a brother, Alan Honeycutt.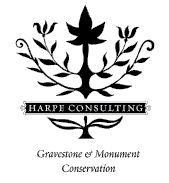 A Harpe Consulting Project