Epitaph:
George Robert Ferguson/
LTJG/ US NAVY/Korea/ June 1,1930 Aug 26, 2017
Description:
Granite die on base that he shares with Margaret Ann Quinn Ferguson and a granite lawn style marker flush with the ground that serves as the foot stone.
Symbols:
Cross on the foot stone.
Biography
LTJG US Navy Korea
OBITUARY........
George Robert "Bob" Ferguson, 87, passed away August 26, 2017 at Wayne T. Patrick Hospice House, Rock Hill, SC.
Mr. Ferguson was born June 1, 1930 in Gastonia, NC to the late William Campbell and Eva Pearl Petty Ferguson. He was preceded in death by his sister, Margaret F. Falls and brother, William C. Ferguson, Jr.
Funeral service was held August 29, 2017 at Bethel Presbyterian Church with Rev. J. Marcus Van Vlake officiating. Interment was in Bethel Church Cemetery.
He graduated from Clemson A & M College and was a pilot in the US Navy. Mr. Ferguson was an engineer for Duff Norton for 44 years and was a land surveyor.
Survivors include his wife, Margaret Ann Quinn Ferguson, a son, Stephen Quinn Ferguson, a brother and two grandchildren.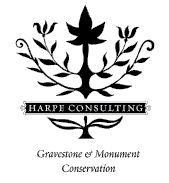 A Harpe Consulting Project