Epitaph:
Thomas William Culbertson/Jan 14 1973 Nov 17 2017
Description:
Granite lawn-style marker flush with the ground.
Biography
OBITUARY...........
Thomas "Tommy" William Culbertson, 44, passed away peacefully November 17, 2017 at the Wayne T. Patrick Hospice House in Rock Hill, SC.
Tommy was born January 14, 1973 to the late Guy Thomas and Linda Greene Culbertson. He was a native of York, SC.
A graveside service was held November 19, 2017 at Bethel Presbyterian Church Cemetery with Revs. J. Marcus Van Vlake and Greg Marshall officiating.
He was survived by his wife of 18 years, Jessica Deal Culbertson, a daughter, Emma Sue Culbertson, 3 sisters, and several other close relatives.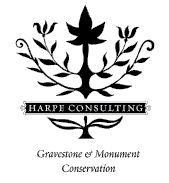 A Harpe Consulting Project