Epitaph:
LOUISE Mccarter/HARVELL/JUNE 14, 1939
Description:
Granite lawn-style marker flush with the ground in the McCarter family plot.
Biography
OBITUARY.....
Sara Louise McCarter Harvell, 78, of Clover, SC, passed away Sept. 30, 2017 at Caromont Health, Gastonia, NC.
Graveside service will be at 11:00 AM on Tuesday, Oct. 3, 2017 at Bethel Presbyterian Church Cemetery. The family will receive friends following the service.
Mrs. Harvell was born June 14, 1939 in York County, SC to the late B. F. and Flossie Mae Sipe McCarter. Louise was employed with Pharr Yarns for 28 years.
She is survived by her husband, Kenneth M. Harvell; sons, Dennis and Van Harvell, both of Clover, SC; three sisters and four brothers.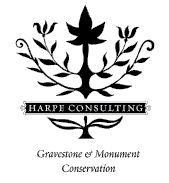 A Harpe Consulting Project