Epitaph:
PARHAM/
KATHLEEN A./
MAR. 1, 1921
Description:
Granite die on base with inscription "PARHAM".
Symbols:
Fluted pilasters surmounted by an urn with flowers.
Biography
OBITUARY:
Kathleen Armstrong Parham, 96, of York, South Carolina, passed away August 2, 2017 at home.
Mrs. Parham was born March 1, 1921 in York County, South Carolina to the late Ernest and Eliza Mae Armstrong. She was preceded in death by her husband, Thomas W. Parham.
Graveside service was held August 4, 2017 at Bethel Presbyterian Church Cemetery, Clover, South Carolina.
Survivors include a niece and a nephew; a number of great nieces and great nephews, ten great great nieces and nephews and a special friend, Ronnie Hogue.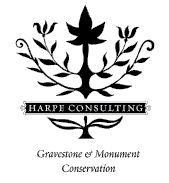 A Harpe Consulting Project